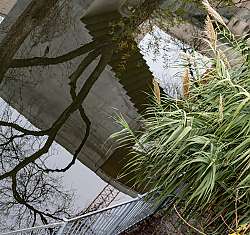 Contemplating Chaos
with Miriam Hall
The world is a combination of chaos and order. In fact, there is more order where we think there is chaos, and more chaos where we think there is order. That is because the human concepts of "chaos" and "order" don't match reality.
This course uses perceptual practices like Miksang Contemplative Photography, Contemplative Writing, sound work, movement, embodiment, as well as compassion practices, and meditation sessions to help us move closer to a direct relationship with chaos. When we can relate directly with chaos, we can liberate ourselves and potentially others. When we stop trying to control what we perceive to be chaos, we find natural order where we didn't see it in the first place. And when we encounter the incomprehensible pain, suffering, and complexity of our world, we learn to abide with a sense of stability so we can better weather the storm.
Enrollment limited to first 15 paid registrants. If you attempt to register but cannot, please contact Jake Lorfing to be added to the waiting list for cancellations

Teacher: Miriam Hall, Madison, WI. Miriam teaches Miksang Photography and is a co-founder of Nalanda Miksang; Contemplative Writing, movement, and social justice; and Karuna Training. She teaches in North America and Europe, as well online.
For further information, or to be added to the waiting list for concellations, please contact Jake Lorfing:
[email protected]
/ 512.567.2499
*photo by Sanford Wyatt*