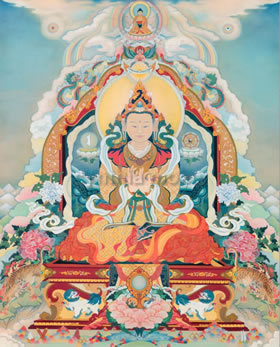 Genuine Leadership: Demystifying Leadership through an Exploration of Contemporary and Ancient Teachings
with Dr. Bobby Hudgins
Were you aware that the fruition of the Shambhala path is genuine leadership? What does that even mean? What IS leadership? How do we engage with others, and how do we work with both mundane and painfully difficult situations in order to contribute towards to making the world one that we want to live in - one that is kind and genuine, and which displays integrity?
The challenge of this day-long seminar is to examine our concepts about leadership and how those concepts help or hinder us. We will take a whirlwind tour through contemporary and conventional teachings, as well as the wealth of ancient and profound teachings, both implied and overt, drawn from Confucianism, the Yijing, and Shambhala.
An introduction to The Six Ways of Ruling forms the foundation for the afternoon activities. This unique stream of the Shambhala teachings on Enlightened Society directly addresses the panic, greed and aggression of our times, and also offers an experimental approach for surviving, transforming and working with the challenges we face at home, at work, and in ourselves.

Please pre-register online so that we can properly prepare for the day. Payment is not required at the time of pre-registration. If price is an obstacle for you, please inquire about our Generosity Policy.
If you have any questions, please contact Jason Mabry.
About the teacher: Dr. Bobby Hudgins has engaged with the Shambhala path for the last 15 years, and is a Vajrayana and Scorpion Seal Path practitioner, a Shambhala Path Meditation Instructor, and Shambhala Training Director. He served in a leadership role in the Government Pillar as Director of the South Central Region of Shambhala for seven years, and was Co-Director, with Acharya Emily Bower, of the Enlightened Society Assembly held in Austin in 2018.