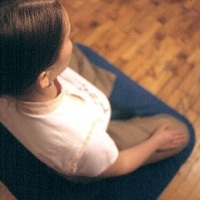 Wednesday Free Meditation Instruction
All are welcome for free meditation instruction. We offer instruction in a mindfulness/grounding meditation called shamatha meditation every Wednesday at 6:30 p.m. and every Sunday morning at 11 a.m.
Please arrive a little before the scheduled time. If you arrive after, you may not be able to see an instructor. Come through the front door, where an instructor will greet you and provide one-on-one or small-group instruction. You don't need to bring anything, but do wear comfortable clothing. The session may last from 20 to 40 minutes, and you will be able to ask questions about meditation and/or the center during the session.
For more information, please call (512) 443-3263.