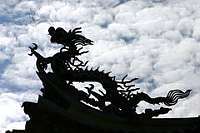 2020 Vajrayana Gathering
with Acharya Moh Hardin
Please join Acharya Moh Hardin to spend a day practicing the Sadhana of Mahamudra and enjoy vajra community! This event is open to all vajryayana students.
We will begin our day at 8:30 a.m. for tea and coffee. At 9:00 a.m. we will begin the practice of the Sadhana of Mahamudra and conclude the day with the practice of a light Sadhana of Mahamudra feast in the afternoon. In between, we can practice mahamudra together and have discussions about anything that might arise with a focus on this fruitional verse of the Sadhana, with some commentary by Khenpo Tsultrim Gyamtso.
In the mandala of mahamudra
Shines moonlight, pure and all-pervading.
All apparent phenomena are the play of the mind.
All qualities are complete within the mind.
I, the yogi, am fearless and free from occupation;
Hopes and fears of achieving and abstaining are all used up.
I awaken into the wisdom with which I was born
And compassionate energy arises, without pretense.
Hey-ho, the self-existing rishi!
The siddha enjoys himself with great simplicity.
AH AH AH
There is no fee for this event, but a $5 donation would be appreciated to cover the snacks. Please do register so that we will know approximately how many people are attending.