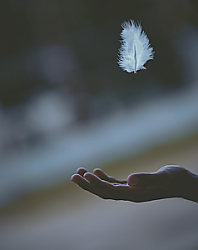 Foundations for Freedom: The Hinayana
with Acharya Susan Chapman & Acharya Fleet Maull
Foundations for Freedom: The Hinayana
This year-long series of courses, open to all, provides an in-depth exploration of the foundational Buddhist teachings of the Hinayana through the lens of the Shambhala terma teachings.
Transforming Our Isolation Into an Inner Journey to Freedom
(a message from the course teachers)
The global pandemic is a frightening and painful experience that touches everyone in the world. Many of us are isolated from our loved ones; some are dying alone. We witness and applaud the courage and compassion of all those who go to work each day to serve and care for us. Most of us feel powerless, wishing there was more we could do.
With the guidance of the Buddhist teachings, it is possible to transform our isolation into an inner journey, the path to freedom.
While there is little we can do to avoid the sickness and economic crisis in our outer world, the Hinayana teachings remind us that there is an inner dimension to our suffering that can be liberated. Read more . . .

The Austin Shambhala Meditation Center, in collaboration with Shambhala Online, will offer a local adaptation of this program that includes local discussions facilitated by Austin senior teachers. The year-long series will be offered as an online program that is open to people of any spiritual persuasion. It consists of five discrete, sequenced courses, beginning with Course 1 on Tuesday May 5, 2020. (note: the link to the five courses shows the course content, but THE DATES DIFFER FROM THE AUSTIN PROGRAM).
COURSE I - The First Noble Truth: Meeting Suffering with Maitri
Teachers: Acharyas Susan Chapman & Fleet Maul
Austin Facilitators: Christine Wetzl & Diane Irwin
Dates:
Five consecutive Tuesday evenings from 7:00-9:00 PM
May 5 - June 2, 2020
This first course explores the nature of suffering from the perspective of the Four Marks of Existence. We will look at how we can meet suffering with unconditional friendliness, and explore and practice Mindfulness of Body, the first of the Four Foundations of Mindfulness.
The suffering of samsaric existence is the blameless first noble truth. Such suffering is changing and impermanent, and arises from infinite causes and conditions. It feels intensely personal (mine), and is one of the bases we use to craft our identity (me and my problems), which is called "mistaking what has no self for a self." This desynchronized state generates constant underlying fear and anxiety. When we recognize the reality of our existence as it truly is (impermanent, suffering, not mine, and without self-entity), we can experience the peace of nirvana.
Class 1: Introduction to the First Noble Truth + Mindfulness of Body

May 5

Class 2: The 4 Marks: Impermanence (anicca)

May 12

Class 3: The 4 Marks: Suffering (dukkha)

May 19

Class 4: The 4 Marks: Egolessness (anatta)

May 26

Class 5: The 4 Marks: Peace (nibbana)

June 2
Format
Participants will join the class from their home, using the Zoom platform. We will watch the Acharyas' teachings together, and follow this with group discussion facilitated by our local Austin teachers. Optional readings will also be provided during the week preceding each class.
Connection Information
All people registered for this class will be sent a private zoom link a few days before the program begins. Please do not share that link with others.
Pricing
Register for each of the five courses one at a time, or receive a reduced price by signing up for the year-long series in advance.
Pay for a single class:

$80 per course

($100 patron price)
Pay for the year-long series in advance (5 courses):

$300

($350 patron price)
Note: Participants who would like the option to view missed classes or to look at classes again on their own time can do so by paying an additional $37.50 per course to Shambhala Online. The only way to access this offer is to first pay ASMC for the local class, and then request a discount code from Colleen Roundhill, which Shambhala Online will honor when you then sign up for their online version of the class.
All participants must register and pay online prior to the date of the first class, May 5. Please make sure the email address you register with is correct to receive the Zoom connection details.
To assure that nobody misses a program due to costs, generosity pricing is always available. Please contact Colleen Roundhill for payment options.
About the Teachers for Course I
Acharya Susan Chapman joined Shambhala in 1974. In addition to practicing and studying the dharma, she received an MA degree in Contemplative Psychology at Naropa in 1983. She moved from Boulder to Juneau in 1988, where she started the Shambhala Centre there. Later, with her husband Jerry, she spent nine years at Gampo Abbey, completing the three year retreat and spending six years as the druppon, or leader, for the three year retreat program. She now lives in the Vancouver, BC, area and teaches extensively as an acharya and as faculty for Karuna Training. She is the author of The Five Keys To Mindful Communication.
Acharya Fleet Maull, PhD has been a Shambhala practitioner for more than 40 years and was named an acharya in 2009. He leads Shambhala programs and retreats throughout North America, Europe and Latin America. Fleet is also a Roshi (senior lineage teacher) in the Zen Peacemaker and Soto Zen lineages. He is a consultant, executive coach, an internationally renowned social activist and founder of numerous engaged organizations including Prison Mindfulness Institute, Engaged Mindfulness Institute, Center for Mindfulness in Public Safety and the National Prison Hospice Association. He is the author of Dharma in Hell, The Prison Writings of Fleet Maull and Radical Responsibility: How to Move Beyond Blame, Fearlessly Live Your Highest Purpose and Become an Unstoppable Force for Good.
---
NOTE: When you register, please also pay online. Our site does not have a way for you to pay later for a prior registration. If you do register without paying, please contact the event coordinator to make arrangements.