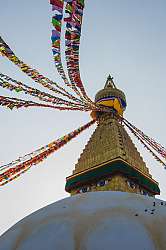 Foundations for Freedom: The Hinayana - Course II: The Second Noble Truth: The 5 Skandhas
with Acharya Dale Asrael & John Rockwell
Foundations for Freedom: The Hinayana
This year-long series of courses, open to all, provides an in-depth exploration of the foundational Buddhist teachings of the Hinayana through the lens of the Shambhala terma teachings.
The Austin Shambhala Meditation Center, in collaboration with Shambhala Online, is offering a local adaptation of this program that includes local discussions facilitated by Austin senior teachers. The year-long series will be offered as an online program that is open to people of any spiritual persuasion. It consists of five discrete, sequenced courses. (please note that the link to the five courses shows the course content, but THE DATES DIFFER FROM THE AUSTIN PROGRAM).
COURSE 2: The Second Noble Truth: The Origins of Suffering - The 5 Skandhas

Having recognized the truth of suffering and the confusion that is pervasive in our life, we naturally have questions. How does this state of suffering arise? Where does confusion come from? Our innate intelligence begins to explore the subtle layers of experience, going deeper and deeper until we come to the heart of our being.
In this in-depth exploration of the Five Skandhas, we will touch these layers or constellations of experience one by one, starting from the unconditioned, innate ground of open space, and see how we fabricate our own world of projections.
Class 1:

Introduction to the second noble truth and how it relates to the five skandhas



Class 2: The 1st Skandha--Form

Class 3: The 2nd Skandha--Feeling

Class 4: The 3rd Skandha--Perception

Class 5: The 4th Skandha--Conceptual Formations

Class 6: The 5th Skanda--Consciousness
Format
Participants will join the class from their home, using the Zoom platform. We will watch the Acharyas' teachings together, and follow this with group discussion facilitated by our local Austin teachers. Optional readings will also be provided during the week preceding each class.
Connection Information
We will meet online using Zoom. If you have never done this before, please try it out in advance.

The meeting URL and password will be sent automatically when you complete your registration by paying online. Please pay online when you register because we don't have an easy way to collect payment afterwards.
Please register and pay online in advance so we can properly prepare. If price is an obstacle for you, please inquire about our Generosity Policy.
Pricing
Register for each of the five courses one at a time, or receive a reduced price by signing up for the year-long series in advance.
Pay for a single class:

$80 per course

($100 patron price)
Pay for the remainder of the year-long series in advance (4 courses):

$240

.

This will be the LAST CHANCE to get the bulk of the series at a discount. If you wish to take advantage of this discounted pricing simply choose the "suggested donation" selection during the registration process.

Note: Participants who would like the option to view missed classes or to look at classes again on their own time can do so by paying an additional $29.80 per course to Shambhala Online. The only way to access this offer is to first pay ASMC for the local class, and then request a discount code from Colleen Roundhill, which Shambhala Online will honor when you then sign up for their online version of the class.
All participants must register and pay online prior to the date of the first class, July 16. Please make sure the email address you register with is correct to receive the Zoom connection details.
To assure that nobody misses a program due to costs, generosity pricing is always available. Please contact Colleen Roundhill for payment options.
About the Teachers for Course I
Acharya Dale Asrael became a student of Chögyam Trungpa, Rinpoche in 1973, and has continued to practice and teach within his lineage, leading programs and retreats internationally. She is a Professor at Naropa University, and leads the Naropa University Mindfulness Instructor Training, a year-long program for people teaching meditation in transitional environments.

Ashe Acharya John Rockwell has been on the Shambhala and Buddhist path for 40 years, studying with Chögyam Trungpa Rinpoche and Sakyong Mipham Rinpoche. His main interests are in opening the heart and senses through meditation and qigong and in bringing awareness to everyday life and the natural world.
---
NOTE: When you register, please also pay online. Our site does not have a way for you to pay later for a prior registration. If you do register without paying, please contact the event coordinator to make arrangements.