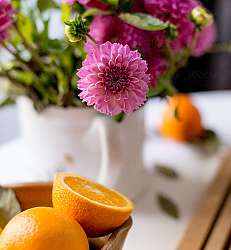 The Shambhala Household
with Joanne Trubitt
We are all spending so much of our time in our houses/apartments/rooms these days. This program will work with Shambhala principles to explore manifesting an awakened household. As practitioners, how can we create an uplifted environment that supports our intention to wake up and brings a sense of dignified relaxation to our daily life? The Shambhala teachings recognize that human beings are, at a fundamental level, awake and compassionate. We begin creating a society that manifests these qualities by engaging with our unique home environment.
The class will explore ways that we can apply Shambhala principles of appreciation and accommodation to our home lives. And how we can create space in our homes so that we can relax and connect to the magic of the world. Please join Joanne Trubitt for an exploration of how our diverse households can be places where we wake up. There are no prerequisites for this class, and everyone is welcome. Joanne will be suggesting some sitting practice and contemplations.
With gentleness and a playful commitment, we can uplift our home life and establish a powerful basis for transforming our families, communities, and the greater society.
Following the final session, participants who wish to do so can schedule a private session with the teacher to discuss any personal questions or challenges related to their individual household situation.
If you have any questions about the program, please contact Colleen Roundhill.
Connection Information
We will meet online using Zoom. If you have never done this before, please try it out in advance.

The meeting URL and password will be sent automatically a week prior to the class if you have completed your registration by paying online. Please pay online when you register because we don't have an easy way to collect payment afterwards. If price is an obstacle for you, please inquire about our Generosity Policy.