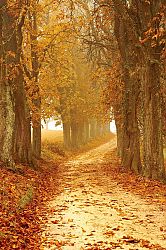 Death in Everyday Life Group
Thinking about death? Noticing you are aging? This is the group for you.
We will question, discuss, and learn. Please join us. All are welcome.
If you have any questions, please contact Madeline or Lauren.
Connection Information
We will meet online using Zoom. If you have never done this before, please try it out in advance.
Join Zoom Meeting: https://us02web.zoom.us/j/84813159577?pwd=SDhQV2RHbUxQQWFzdDlsSG1lelBoZz09
If you are unable to join with video you can connect by phone:
One tap mobile: 13462487799,,84813159577#,,1#,208090
... or dial manually: +1 346 248 7799
Meeting ID: 848 1315 9577
Password: 208090
We would appreciate any contribution you are comfortable offering when you participate in an ongoing program. We know these are very challenging financial times, so please don't feel that you have to contribute in order to participate. We are all taking a hit — both as individuals and at our center. The Austin Sangha/Community does need to bring in money, but we have to balance that with the needs of its individuals. Solution: we each do what we can.
To offer a contribution/donation for an ongoing program, please go to:
THANK YOU SO MUCH FOR YOUR SUPPORT!