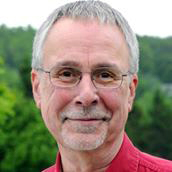 Drala & the Cosmic Mirror - Sunday Morning Dharma Talk & Discussion
with Acharya Moh Hardin
There is some principle of magic in everything, some living quality. Something living, something real, is taking place in everything.
- Chögyam Trungpa

In this short talk and discussion, we will continue to explore magic in our world by looking at two important principles found in Shambhala: drala as the unconditional wisdom and power of the world that is beyond any dualism, and the cosmic mirror whose wisdom and power are reflected both in us and in our world of perceptions.
Everyone is most heartedly invited to this special teaching with our Regional Acharya.

Acharya Hardin invites all participants to join the meeting 10 minutes prior to start time for an opportunity to catch up and visit.
We would appreciate any contribution you are comfortable offering when you participate in an ongoing program. We know these are very challenging financial times, so please don't feel that you have to contribute in order to participate. We are all taking a hit — both as individuals and at our center. The Austin Sangha/Community does need to bring in money, but we have to balance that with the needs of of its individuals. Solution: we each do what we can.
To offer a teaching gift to the Acharya, please go to:
And be sure to mention in the comments the purpose for your donation.
THANK YOU SO MUCH FOR YOUR SUPPORT!