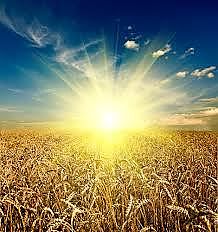 2020 Harvest of Peace Campaign - DONATE HERE!
This is the webpage to make donations to the Harvest of Peace fundraiser. Please register here for the Harvest of Peace celebration being held online on Sept 27.
Harvest of Peace is the time when our Austin center engages in its annual fundraiser to support our local needs. Last year we raised $20,000, allowing us to complete several major projects (listed below). People's gifts ranged from $50 to $3,000.
This year we've identified four new projects, at an estimated cost of $15,000. They are also described below.
This year is an especially challenging time for a fundraiser. The financial resources of some sangha members have been hit hard by this pandemic. Others have been less affected, while some may have even more because they have an income but not much to spend it on. We are therefore asking people who have been spared financial loss if they can step forward and carry a larger load than others who are more financially vulnerable and unable to give much if any this year.
The themes for Harvest of Peace are gratitude and appreciation. Generosity is a way of expressing the gratitude and appreciation that we are all still here and that our center and sangha continue to thrive. We mustn't take for granted that we have this place to go, where we are each so welcomed, where we can see the faces of familiar friends who, like ourselves, value these beneficial teachings and teachers. So many people long for this kind of community. We can each step forward, in whatever way we are able, to help sustain this center that belongs to all of us.
2019 Completed Projects
Last year we raised $20,000, and we were able to complete several projects, including the front deck replacement, the new fence along the east side of the building, repair of the electrical system on the back of the main building, new doors to the back deck, and sheetrock repair and painting of the walls in the main shrine room and community room.
2020 Estimated Projects
This year we would like to complete four additional projects for an estimated $15,000:
1. Install a new deck on the back of the Smith House, including an accessible ramp and new paint for the entryway.

2. Replace rusted water pipes in the Smith House kitchen and add a water purifier. The water is currently undrinkable. Since the pipes are behind the wall, this could require removal of parts of the wall and counters.

3. Install a dehumidifier into the Main Shrine Room, which was donated to our center last year but we haven't had the money to install it. This will help us cool that room at considerably less energy, expense and noise, and could make our AC unit last longer.

4. Purchase audiovisual equipment for post-covid use, which will enable us to simultaneously offer programs to people at the center and people at home. One positive outcome we learned from this pandemic is that we can both broadcast our own programs out to people who can't make it to the center, and also bring in the abundant programs being offered by wonderful teachers all over the world. We want to continue taking advantage of this option after we resume in-person programming at the center.
Donors seem to be running into issues when using Safari for this - please try using Chrome or Firefox instead.
Also - if you make a pledge now but don't pay right away, there won't be a way for you to "re-register" to make the actual donation. We will send you a paypal invoice for the pledge amount so that you may pay either in full or in installments at your convenience.