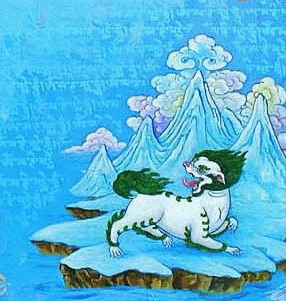 Joy in Everyday Life
Joy in Everyday Life teaches practical methods to develop ongoing kindness toward ourselves and others. By training in compassion, we cultivate a gentle and fearless heart. With discipline, we discover joy. This class explores the Mahayana Buddhist teachings, as well as the Shambhala dignity of Perky and its qualities of cheerfulness, health and freedom from doubt.
Joy in Everyday Life is a class in the Way of Shambhala series, offered once a year at the Austin Shambhala Meditation Center. The Way of Shambhala is a practice and study path that presents the Shambhala Buddhist teachings and explores how we can apply them in everyday life.
Prerequisites: Contentment in Everyday Life (CIEL) is a prerequisite for this program.

Texts: Readings will be recommended from the following texts, which are available for purchase at our center and at local and online stores, and also can be found in our library. These readings will supplement your learning but are not required.
Turning the Mind Into an Ally by Sakyong Mipham Rinpoche
Cutting Through Spiritual Materialism by Chögyam Trungpa
Ruling Your World by Sakyong Mipham Rinpoche
Myth of Freedom by Chögyam Trungpa
Shambhala: The Sacred Path of the Warrior by Chögyam Trungpa
The Sanity We are Born With by Chögyam Trungpa
If you have any questions about the program, please contact Colleen Roundhill.
Connection Information
We will meet online using Zoom. If you have never done this before, please try it out in advance.

The meeting URL and password will be sent automatically a week prior to the class if you have completed your registration by paying online. Please pay online when you register because we don't have an easy way to collect payment afterwards. If price is an obstacle for you, please inquire about our Generosity Policy.