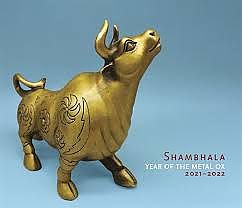 Shambhala Day 2021: Global LIVE Broadcast
The theme of the live broadcast is Celebrating Shambhala Culture and will have a particular focus on Shambhala contemplative arts and culture. Presenters will include Acharya Arawana Hayashi, Acharya Dan Hessey, and arts and culture features from Centres and Groups around the world.

Programming elements will include a lhasang, Kyudo shot, Ikebana demonstration, tea ceremony demonstration, calligraphy exhibition, and Miksang presentation. This will truly be a celebration of our rich Shambhala culture.
Austin Shambhala members do NOT need to register as individuals for the LIVE broadcast. We will forward the Zoom link shortly before Shambhala Day.
Also join us on Sunday, February 14 at 10:00am for the local Austin celebration of Shambhala New Year 2021. See the calendar for details.