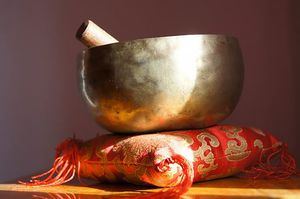 Guided Tonglen Practice Session
Please join us for a guided session of the healing practice of Tonglen. Tonglen is an ancient Buddhist practice to awaken compassion. With each in-breath, we take in others' pain. With each out-breath, we send them relief.

Note: Each month on Monday evenings we will rotate the following practices via zoom: Sadhana of Mahamudra, Shambhala Sadhana, Tonglen, and White Tara. Please go to our website to see which of these programs is offered on a particular Monday evening.
Prerequisite: Open to all.

One tap mobile
+13462487799,,89800773421# US (Houston)
+16699006833,,89800773421# US (San Jose)
We would appreciate any contribution you are comfortable offering when you participate in an ongoing program. We know these are very challenging financial times, so please don't feel that you have to contribute in order to participate. If you would like to make a donation, please select the Regional community below to which you would like the donation to go. You will be linked to the community donation page.

South-Central USA Region of Shambhala
THANK YOU SO MUCH FOR YOUR SUPPORT!