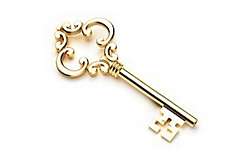 Golden Key
with Shastri Larry Higgins
This advanced Shambhala Training retreat (3 full days) is based on the Shambhala text "The Letter of the Golden Key" which addresses our relationship to our sense perceptions and the material world around us. In this program, you will learn the practice of enriching presence: the ability to instantly sense the inner wealth within oneself, phenomena, and the natural world.
Through Golden Key, the Sacred Path continues to deal with bringing the principles of warriorship and the practice of mindfulness-awareness into daily life. In particular, it is designed to nurture the student's natural ability to experience the world as sacred and one's aspiration to create an enlightened society.
Additional Information
There is an estimated materials fee of $75 for this program included in the stated tuition.
Prerequisites:
Completion of Shambhala Training: Outrageous and Inscrutable.
For questions or more information, please contact Colleen Roundhill. If price is an obstacle for you, please inquire about our Generosity Policy.