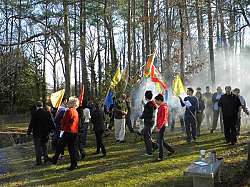 Harvest of Peace Lhasang
Members are invited to participate in this Lhasang smoke offering in preparation for the annual local celebration of our autumnal solstice Harvest of Peace. We will be hosting a series of live and online events.
If you wish to participate, please RSVP to
Lynn Wolfe
no later than 9/4.
This special ceremony will be filmed for airing during the online kickoff to the HOP season Sunday, 9/19 -10/31.