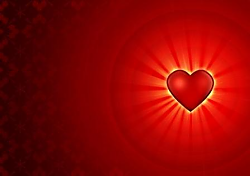 Tonglen Practice for the Shambhala Community (Online)
with Shastri Iris Ramos
The past few years have been a time of confusion, doubt, transitions, possibility, and introspection in both the world at large and within the Shambhala community. These conditions have been reflected in our Austin sangha as well. It has been easy to focus on our own perceived needs and to grow fearful that things may change in ways we do not want. The result has been much suffering within our community.
Senior Shambhala teacher Acharya Arawana Hayashi recently shared her advice for these times:
"We need teachings, we need practices, and we need each other, not only to navigate these challenging times but to recognize the seeds of creating a good society."
--Acharya Arawana Hayashi (@shambhala on Instagram, 10/22/21)
We do need each other. The sangha is our support, our community of friends walking together on the lonely path of Shambhala warriorship--the path of compassion & wisdom in action. Fortunately, we do have teachings and practices that offer ways to move through these difficulties.
"Tonglen practice, also known as "taking and sending," reverses our usual logic of avoiding suffering and seeking pleasure. In tonglen practice, we visualize taking in the pain of others with every in-breath and sending out whatever will benefit them on the out-breath. In the process, we become liberated from age-old patterns of selfishness. We begin to feel love for both ourselves and others; we begin to take care of ourselves and others."
--Pema Chödrön (from https://www.lionsroar.com/how-to-practice-tonglen/)
Tonglen practice helps awaken our compassion and reminds us to step back and take a much bigger view. As we move into Tonglen practice, we can work with the difference in our perspectives and be willing to experience how others see things. You can read more about the practice itself in the Lion's Roar article referenced above.
Please join us for a guided practice of Tonglen with a particular focus on our Sangha and Shambhala leadership locally, nationally, and globally. We will offer sessions of Tonglen on the first Monday of each month, ending before Shambhala Day in March of 2022.
We welcome all who would like to help support the community during this time. Whether you are new to the practice and would like to learn more about Tonglen, or are an experienced practitioner, we would love for you to join us.
Join Zoom Meeting
https://us06web.zoom.us/j/85807885085?pwd=ei9MRE9EbnNGc2prelJCTlc1VFhvQT09
Meeting ID: 858 0788 5085
Passcode: 952122
One tap mobile
+13462487799,,85807885085#,,,,*952122# US (Houston)
Dial by your location
+1 346 248 7799 US (Houston)
Meeting ID: 858 0788 5085
Passcode: 952122

Find your local number: https://us06web.zoom.us/u/kF0lchHuU
We would appreciate any contribution you are comfortable offering when you participate in an ongoing program. We know these are very challenging financial times, so please don't feel that you have to contribute in order to participate. We are all taking a hit — both as individuals and at our center. The Austin Sangha/Community does need to bring in money, but we have to balance that with the needs of of its individuals. Solution: we each do what we can.
To offer a contribution/donation for an ongoing program, please go to:
THANK YOU SO MUCH FOR YOUR SUPPORT!