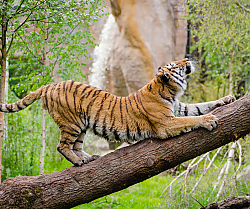 Embodiment Class
with Miriam Klotz
Most of us are raised and socialized to not pay attention to what is happening
on a body level. Eighty percent of the signals in our systems are sent from the body
to the brain. If we are unable to translate those signals, we miss out on important
information.
Through body-focused attention and awareness, we can better access what is
happening on a sensory and emotional level and we can become familiar with parts
of ourselves that may not have been included in our awareness. Embodiment can
also help us to ground and deepen our meditation practice.
Please join us on the third Saturday of every month at the Shambhala Center from 10am-12pm beginning June 17, so that we can explore this unfamiliar territory together.
Each class will have guided exercises to increase body awareness and
processing of your experience. Your body awareness will increase with more
practice and experience, so come as often as you like.
Wear comfortable clothing that is movement friendly. The exercises can be
adapted to your capabilities and comfort. The goal is not physical competence but
body awareness.

Instructor: Miriam Klotz has been a practicing psychotherapist for over 30 years and has worked with different body practices for over 20 years. She is also a certified Somatic Experiencing Practitioner and a long-time meditator. If you have any questions, feel free to contact Miriam at [email protected].