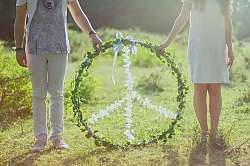 Peace in Plain Sight
with Adam Sultan
The essence of warriorship, or the essence of human bravery, is refusing to give up on anyone or anything. We can never say that we are simply falling to pieces or that anyone else is, and we can never say that about the world either. Within our lifetime there will be great problems in the world, but let us make sure that within our lifetime no disasters happen. We can prevent them. It is up to us.
- Chögyam Trungpa, Rinpoche
At this time of great uncertainty, how do we address the personal and social challenges we face in our world? How can we rise above confusion and doubt and be of benefit to ourselves and others?
Peace in Plain Sight is a four-part class which joins meditative insight and social vision to enrich and uplift our lives, rouse our innate confidence, and provide a path of participation in a world of shifting global values.
Includes guided meditation instruction, contemplative exercises, and dialogue. Bring your body, an open heart, and a curious mind.
Connection Information
We will meet online using Zoom. If you have never done this before, please try it out in advance.

The meeting URL and password will be sent automatically when you complete your registration by paying online. Please pay online when you register because we don't have an easy way to collect payment afterwards.
Please register and pay online in advance so we can properly prepare. If price is an obstacle for you, please inquire about our Generosity Policy.