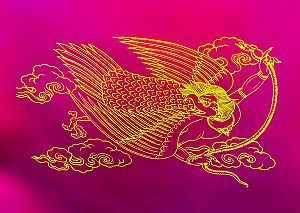 Fearlessness in Everyday Life
with Christine Wetzl
The Way of Shambhala is a progressive practice and study path that presents the Shambhala Buddhist teachings and explores how we can apply them in everyday life.
Fearlessness in Everyday Life: As the path continues, we learn to work with anxiety, so that we are not blocked by fear. Through an exploration of the traditional Buddhist teachings of mind and the nature of reality, we learn to see clearly. We dare to face life and death as they are. The meditator, open to uncertainty, goes beyond hope and fear.
Texts: Readings will be recommended from the following texts, which are available for purchase at our center and at local and online stores, and also can be found in our library. These readings will supplement your learning but are not required.
Turning the Mind Into an Ally by Sakyong Mipham Rinpoche
Cutting Through Spiritual Materialism by Chögyam Trungpa
Ruling Your World by Sakyong Mipham Rinpoche
Myth of Freedom by Chögyam Trungpa
Shambhala: The Sacred Path of the Warrior by Chögyam Trungpa
The Sanity We are Born With by Chögyam Trungpa
Prerequisite:"Joy In Everyday Life" and "Contentment in Everyday Life" classes
If you have any questions please contact Ben at [email protected].
Please pre-register online so that we can properly prepare for staff, materials, etc. Payment is not required at the time of pre-registration. If price is an obstacle for you, please inquire about our Generosity Policy.