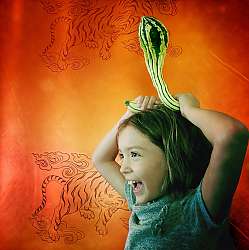 Kids First!!
The Austin Shambhala Meditation Center is delighted to offer a meditation program for children of all ages. On the first Sunday of every month, we offer meditation instruction and mindfulness activities for children.During this time we will be offering this program via zoom. We will start with a check in with all age groups together,then break into two groups. We are asking parents to participate as well. This will assist the teachers and help the children stay present if their parents are following along as well. Shastri Iris Ramos and Myia Little will be leading the two groups along with supporting volunteer staff David Maynard and Christian Mitchell.
Please check your email for more details for the May Kids First. If you're not on our Austin Shambhala Families email list please contact Myia Little @ [email protected]
Looking forward to building a virtual meditation program with you and your families.
Connection Information
We will meet online using Zoom. If you have never done this before, please try it out in advance.
Join Zoom Meeting
Meeting ID: 871 5563 2892
Password: 158963
One tap mobile
+13462487799,,87155632892#,,1#,158963#
We would appreciate any contribution you are comfortable offering when you participate in an ongoing program. We know these are very challenging financial times, so please don't feel that you have to contribute in order to participate. We are all taking a hit — both as individuals and at our center. The Austin Sangha/Community does need to bring in money, but we have to balance that with the needs of of its individuals. Solution: we each do what we can.
To offer a contribution/donation for an ongoing program, please go to:
THANK YOU SO MUCH FOR YOUR SUPPORT!