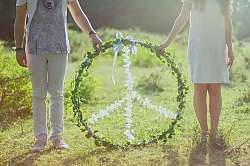 Peace in Plain Sight
with Adam Sultan
In this time of uncertainty, how can we best address the personal and social challenges we face in our lives? How can we rise above confusion and doubt to be of benefit of ourselves and others?
Peace In Plain Sight explores these themes, using meditation, contemplative exercises, and dialogue, with an aim to rouse our innate confidence and provide a path of participation in a world of shifting global values.
Attendance Information
We will plan on meeting in-person in the Austin Main Shrine Room. If circumstances require it, we may either move the class online or offer a hybrid attendance.

If price is an obstacle for you, please inquire about our Generosity Policy.