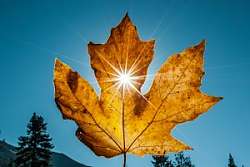 2021 Harvest of Peace Campaign - DONATE HERE!
Harvest of Peace is the time when our Austin center engages in its annual fundraiser to support our local needs.
This year, the projects we hope to fund will ensure that our buildings and grounds receive the care and maintenance they need and will improve our capacity to offer "hybrid" programs where people can attend either in-person or online. Our ability to offer programs online has been a lifeline both for the center and for many community members who are not able to travel to the center on a regular basis. As we move programs back into the center, we want to stay connected with those members who need to continue joining us online.
The three primary projects we hope to fund are:
Storm damage repairs - We had already planned to replace aging plumbing in the Smith House, but the Winter storm in February caused additional damage. At a minimum, we need to replace the kitchen pipes and lower cabinets. There is chance we will discover additional damage once the existing cabinets have been removed.
Oak tree care and maintenance - The large oak tree in the backyard also suffered storm damage in February. Two large branches were broken and there is fungus growing at the base of the tree. The arborists recommend pruning the damaged branches and installing additional physical supports to keep the trees from falling onto the buildings. We will ask them to evaluate the fungus problem to determine what actions we can take to help restore the tree's health.
Equipment and infrastructure for "hybrid" online programs - We plan to run additional network cables in the main building and between the main building, Alaya, and the Smith House. The cables will run through conduits under the buildings or underground. We also hope to purchase additional computer, video, and audio equipment to improve the quality of our online programs and simplify the hosting process so we don't need tech wizards on site for every program.
We recognize that many people in our sangha continue to struggle with reduced incomes. We decided it was appropriate to scale back our fundraising goal to $10,000 this year, but are hopeful that we can surpass that goal.
Our fundraising season runs through October 31st, so there is time if it helps to budget your giving over a longer period. Any amount you are able to give will be greatly appreciated!
Sharing our Harvest
This year, we decided to share a portion of the money we raise during the Harvest of Peace season with another local nonprofit that works to reduce the suffering of our fellow beings. After polling our members, Refugee Services of Texas, Inc. (http://www.rstx.org/) was selected to benefit from our donation.
Refugee Services of Texas, Inc. (RST) is a not-for-profit social service agency guided by principles of human compassion and dignity, committed to providing quality services for refugees, asylees, survivors of trafficking and other displaced persons. Working in partnership with faith-based communities, businesses and volunteers, we provide our clients with resources, referrals, education, and guidance to ensure their successful and self-sufficient lives in Texas.
Our intention is to share 25% of the money raised for Harvest of Peace with Refugee Services of Texas. However, we recognize that some of you will prefer to manage your own outside donations.
If you would prefer for the Austin Shambhala Center to retain the full amount of your donation instead of sharing 25% with Refugee Services of Texas, please make a note in the "Comments" field on the donor registration page.
If you make a pledge now but don't pay right away, there won't be a way for you to "re-register" to make the actual donation. We will send you a paypal invoice for the pledge amount so that you may pay either in full or in installments at your convenience.